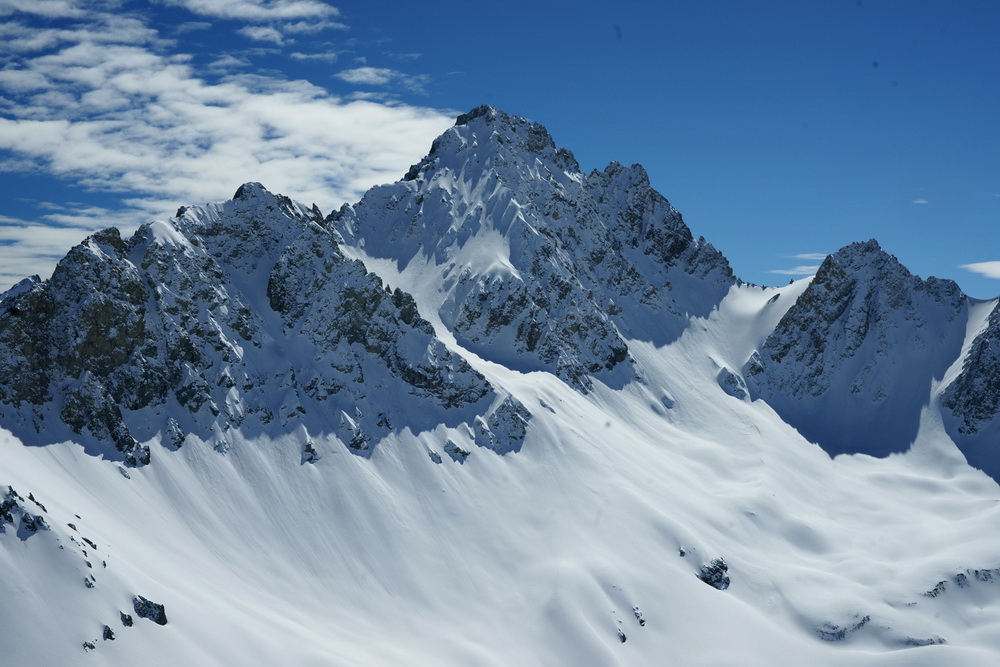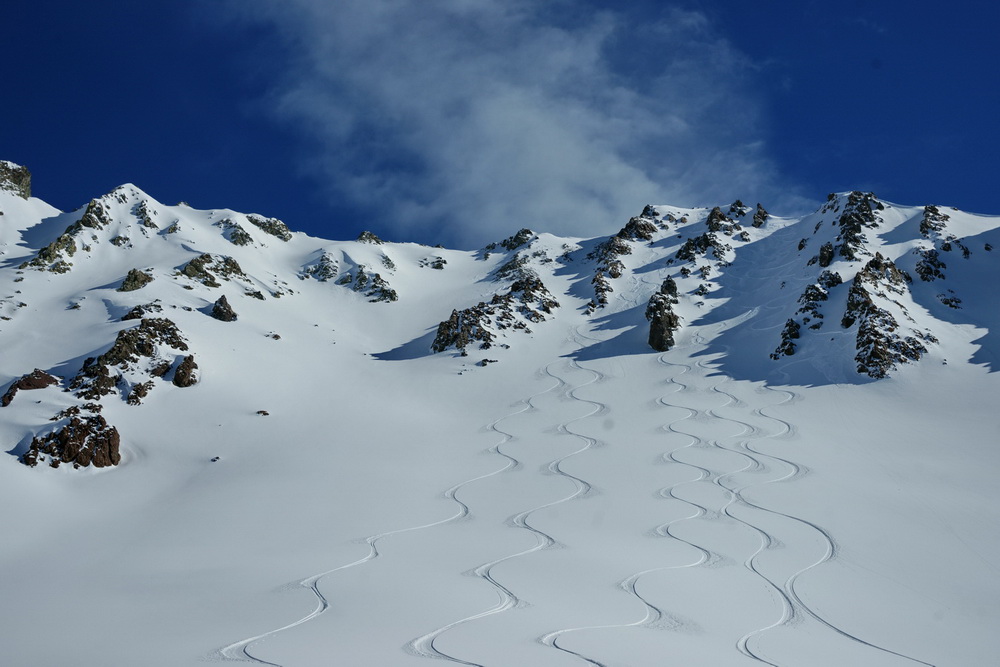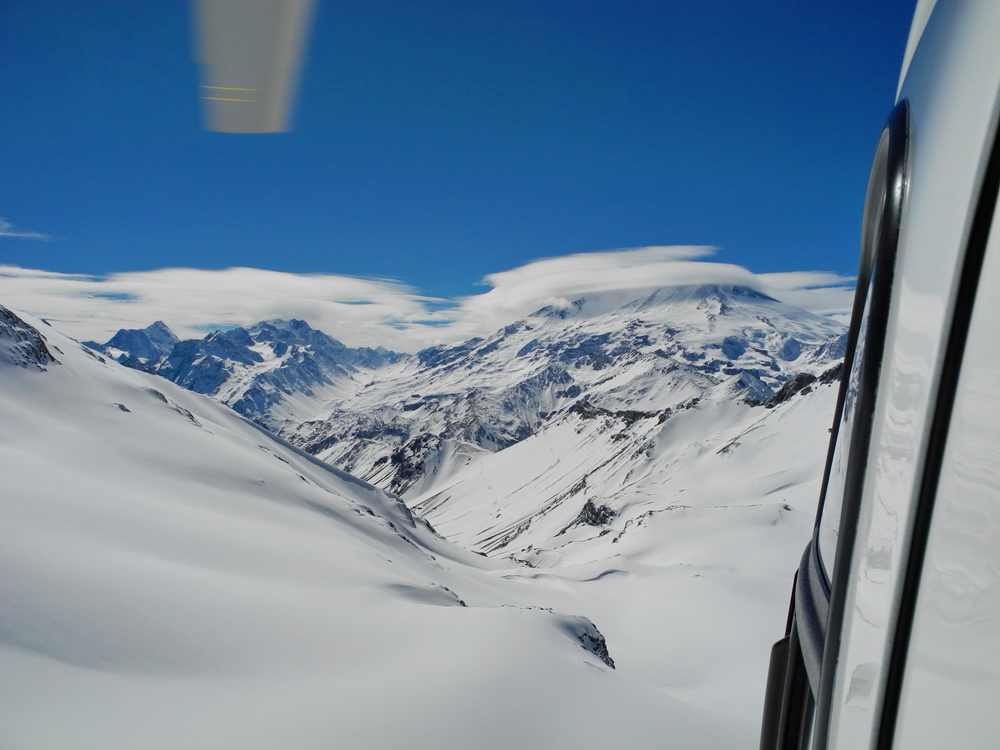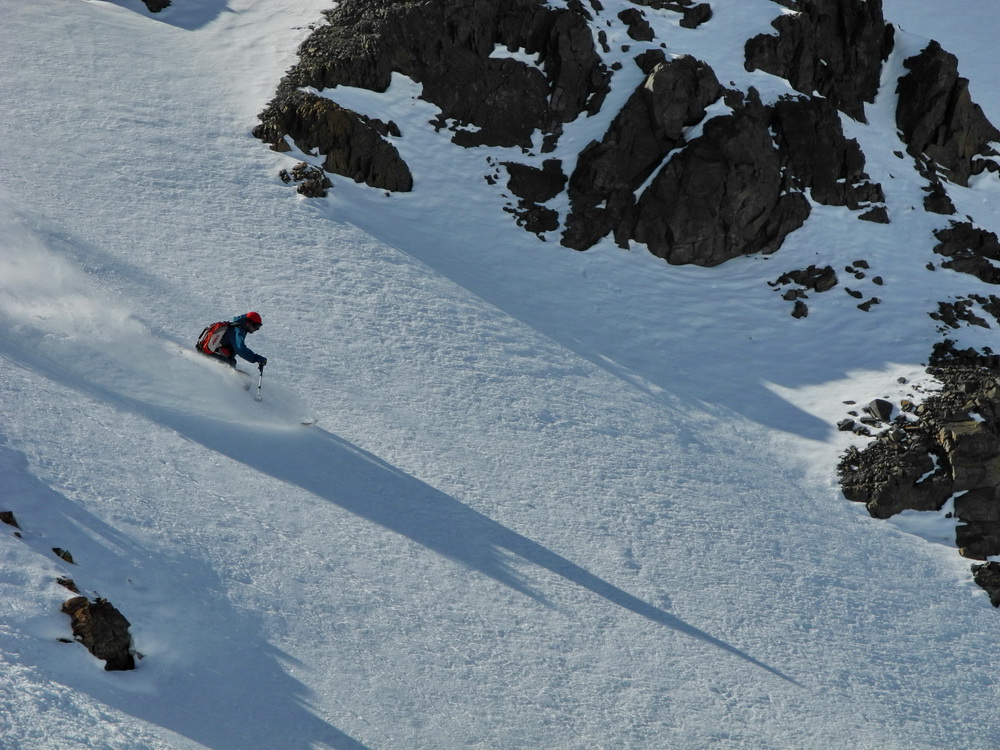 We are glad to offer you a new heliski destination – Chile!
In cooperation with Powder South, one of the oldest heli-operators in the Chilean Central Andes, we will move from summer to winter to enjoy a perfect week of skiing! Powder South operates on a vast terrain including the Aconcagua, Juncal, and Rio Colorado Valleys to the North; the Olivares, Parraguirre, and Tupungato Valleys located centrally, and the Aparejo, Marmolejo, Pangal, Rengo to Tinguiririca Valleys to the South. This is an amazing mountain region offering a wide variety of perfect heli-skiing terrain, from glaciated Andean peaks to steep ridges and gullies, with elevations ranging from 2500 to 4500 meters. You almost have to see it for yourself to believe it. Every run is surrounded by a breathtaking backdrop of 6000-meter peaks.
The area has the benefit of a maritime snowpack, which is light and dry due to the high altitude, synonymous with champagne powder at its best. Snow accumulation comes from the Pacific Ocean,  a mere 160 km. west of the Andes. Flying conditions are best during winter due to an almost zero thermal reduction, which keeps the cumulus clouds away and leads to an abundance of bluebird days.
We will be lodged in cosy El Ingenio, located in Maipo valley - 65 km from Santiago and within five minutes of South America's best heliskiing! Delicious cuisine, spa, two swimming pools – create the relaxing atmosphere of hospitality.
 
Skiing in small groups (4:1 guide ratio for our Eccuriel AS 350-B3 or our Bell 407).
Prerequisites: intermediate or high skiing level in all snow conditions.
 
Dates:
Any dates in period July-September, by request.
Price for the season 2016:
Classic package - 10400 USD (per person, based on 12 pax).
Semi Private package - 12600 USD (per person, based on 8 pax)
 
Includes:
6 days of guiding sevice
6 full days of Heliskiing/Helisnowboarding
18 hours of flight time (for a group of 12) in the Classic package or 14 hours of flight time (for a group of 8) in the Semi Private package
7 nights lodging (DBL), breakfast, daily heli-picnic, and dinners included. (6 nights at our alternatives Maipo Valley deluxe lodges Andino Lodge & Altiplanico Lodge and the last night at a 5-star hotel in Santiago)
Ground transportation, including airport pick-up
Safety equipment, transceiver, probe, shovel, and Avalanche Airbag System
Powder Skis and/or Snowboard equipment
Not included:
Additional flying time is €2800 USD per hour.
Personal items and services (alcoholic beverages, tips, laundry, etc.) and expenses incurred in the case of an evacuation or rescue.
Health and rescue insurance.
Single Supplement fee – 2200 USD
Airport drop off.
Ask us about other packages Heliski in Chile.
More pictures on our Facebook page